FMP: Possible Festival Distribution
In addition to the festival research I have already done we have now looked further into festivals as this will be our second approach to distribute the film other than online. After going to the Phillip Bloom talk and hearing him say that online is much more productive for a film than to push it through film festivals as they can waste a lot of money and often don't reach a wide enough audience. With that in mind we plan to enter into a few festivals that cost little to nothing and suit the unconventional nature of our film, and put it online as long as the requirements of the festivals allow us to.
Gaining something like a Vimeo Staff Pick will be more beneficial to us than winning an award at a small festival as Vimeo Staff Picks are worldly recognised videos that are pushed out through Vimeo to all their users and followers, and this also means getting recognised in New York and possibly the rest of America. Phillip Bloom explains that more people will watch a Staff Pick video from Vimeo than they will go to a festival and watch a bunch of films.
Staff Picks are hand picked by the staff of Vimeo within NY. and gain on average twelve thousand views per week. Some video views reach as high as fourty thousand just within the first six days.
Online is proving to be the new way to watch films on demand whenever and where ever you are, hence why we have created the website which has already had views within two days of being live.
Here are some of the festivals we have looked at seriously entering:
Leamington Underground Cinema Festival
Monday 23rd and Sunday 29th September 2013.

The Leamington Underground Cinema Festival will be expanding on LUC's unique approach to film events and spreading it out over a whole week in venues across the town. There will be screenings of some great cult features and shorts, some very special events and two prizes of £1000 up for grabs.
A short film competition, THE LUC SHORT FILM PRIZE 2013 which is free for all to enter and will award a first prize of £1000.

Some cool and exclusive feature length and short-film screenings throughout the week
An evening of musical and cinematic entertainment at Leamington's exciting newLive Art and Music Project venue
An astounding £1000 prize for the best soundtrack cover by a band at what will no doubt be a blinding evening at The Clarendon – all part of our unique SCORE-CRAZY! competition – get practicing now.
…and of course, the mother of all Jon Kennedy film quiz extravaganzas.
Eligibility:
The Short Film Prize is open to anyone and films of any style/genre.
– Films must be under 10 minutes long.
– Films must be from 2010 or later.
– One entry per person
Formats:
Films should be available in digital format or on Blu-Ray/DVD
Submission deadline: Fri 2nd Aug 13
Chichester International Film Festival:
15 August – 1 September 2013
The highlight of the Cinema's year is the 18-day Chichester 15 to September 1. The 22nd film festival will launch with two open air screenings on Saturday 10 and Sunday 11 August in Priory Park across the road from the cinema. Last year's were 'Guys and Dolls',starring Marlon Brandon and Frank Sinatra, and Special Preview 'Brave', the latest Pixar animation film.
Audiences can enjoy over 100 feature films during the biggest film festival in the South East plus Q&As with visiting directors and talks supporting the programming. Over half the films shown are Previews and Premieres, the remainder rubbing shoulders with Classics and Retrospectives on major players in the Film world as well as tributes.
Opening and Closing Gala Preview or Premiere Films include Dinner hosted by Raymond Blanc's Brasserie Blanc around the corner from the 34 year old independent cinema.
Eligibility:
Feature films are welcomed for consideration.
Formats:
35mm
Beta
DVD
Submission deadline: Sat 1st Jun 13
Loch Ness Film Festival
Fri 26th Jul to Sun 28th Jul
Loch Ness Film Festival is an independent film festival that aims to screen short films from anyone as long as they are good enough and entertaining. We mainly take submissions that are short films 15 minutes and under.
The first ever Loch Ness Film Festival debuted September 2010 at various venues. We screened everything from shorts, features, documentaries to established previously released films at the box office. The range of films we screen are diverse and can come from every corner of the globe to just somebody around the corner from where we live and to somebody with no budget to someone with high budgets and funding.
Eligibility:
Anybody over 18 can either submit or attend the film festival from and reside from anywhere in the world. We are only looking in terms of submissions for short films 15 minutes and can be any genre look for the best stories and the most entertaining short films.
Formats:
We accept DVD in PAL format and the filmmaker has to pay the submission fee of £10 via paypal on our website and submit 1 copy of their film on dvd along with the one page submission form (which can be found in our website in the submissions page) filled in and post to our submission address.
Fees:
We do require the filmmaker to pay the submission fee via our paypal which is £10 before you submit with your name and film title on the paypal instructions. If the fee is not paid we will not watch or consider your film.
Submission deadline: Fri 24th May 13
Box[Ur]Shorts Film Festival
This film festival operates all year
At box[ur]shorts Film Festival we literally "box your shorts". Besides our annual event where the finalists are screened on the big screen, box[ur]shorts Film Festival will show all competing movies in artistic movie jukeboxes, at multiple locations all over the world. The films are programmed to loop non-stop on different size LCD screens along with the possibility for the viewer make a selection from interactive menu.
Golden box[ur]shorts™ Award – Cash value: $1,000
Silver box[ur]shorts™ Award – Cash value: $500
Bronze box[ur]shorts™ Award – Cash value: $250
box[ur]shorts™ Best Student Film Award – Value: $18,000
box[ur]shorts™ Audience Choice Award
Eligibility:
Anybody who has made a great short film, commercial or music video.
Formats:
Any format is OK.
Fees:
July 1st – $30
August 1st – $40
September 1st – $50
Student Discount: $10
Submission deadline: Operates all year round.
Euro Shorts
 November 25 – December 1, 2013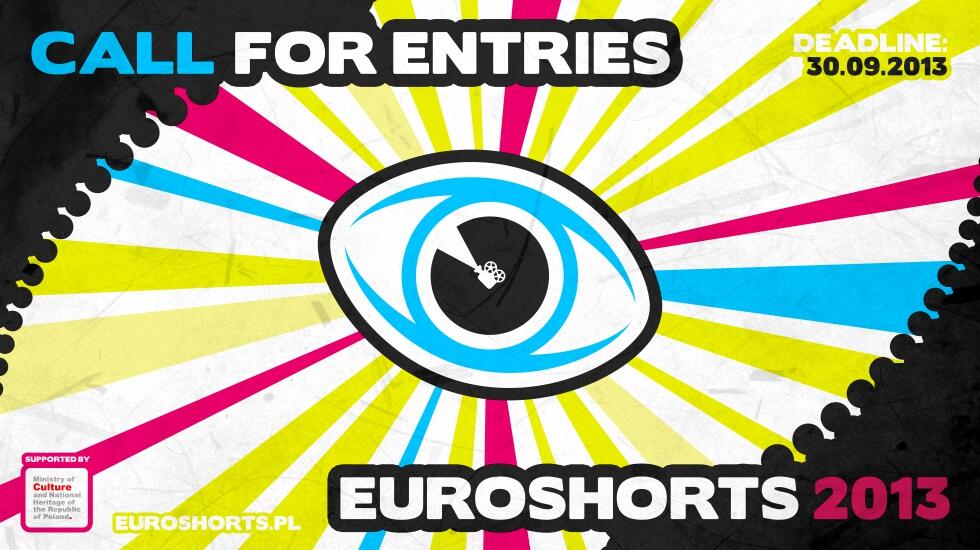 Short films are the essence of our times. Non-commercial fiction, documentaries, animation and experimental films can be submitted. Euroshorts is one of Poland's most important events promoting domestic and international short films. The Festival has published six DVD's showing the hits of its non-commercial and commercial zones.
Grand Prix
Best Fiction
Best Animation
Best Documentary
Best Experimental
Special Mentions for Young Artists
Eligibility:
We invite short films shot in Europe and in other Continents in 2012-2013, not exceeding 30 minutes in length.

Formats:
DVD
Multimedia file sent via Internet
Link to the film posted in the Internet
Fees:
No entry fees
A donation of 25,00 € is encouraged that goes to the Young Cinema Foundation, the Festival Organizer.
Submission deadline: September 30th, 2013

UpandComing International Film Festival
21.-24. November 2013

The festival intends to present works which are imaginative, unusual, humorous, provocative and unconventional while encouraging experimentation in style, content and form.
The festival also welcomes the results of first-time work in these media.
This is a discovery festival – films/videos by the up-and-coming generation
a festival too cool to be ignored
a festival too fun to be serious
a festival to entertain and provoke
a festival to push the boundaries between different genre & media
what you send us will define the programming
we welcome work that is concise / innovative
Eligibility:
All young film / video makers up to the age of 27
There are no limits to subject or duration.
All works must have been completed after 1. January 2010.
Formats:
DV, DVD, Betacam SP, 16mm, 35mm
Submission deadline: 01. August. 2013
Portobello Film Festival
29 AUGUST – 15 SEPTEMBER

The Film Festival was created in 1996 as a reaction to the moribund state of the British film industry, to provide a forum for new film-makers and give exposure to movies on different formats. Many of our previously out-on-a-limb directors have since been recognised by the big fish in the industry. The festival has been dubbed 'the wild side of Brit Film' (Metro), 'this pioneering film festival' (Evening Standard), 'the biggest celebration of independent film in Europe' (The Independent) and 'London's biggest filmic free-for-all' (Time Out). That the Portobello Film Festival shows tomorrow's films today is evident in the number of ideas first presented here that regularly crop up in the mainstream.
Best London Film Prize £1000
Format:
DVD
Fees:
Free entry
Submission deadline: 14 June 2013