FMP: Progress – Filming Process Preparations
We have come to the week where filming begins, my new producer and I have been busy collating production packs, the rest of the props and necessary items for the shoot.
The pack looks like this: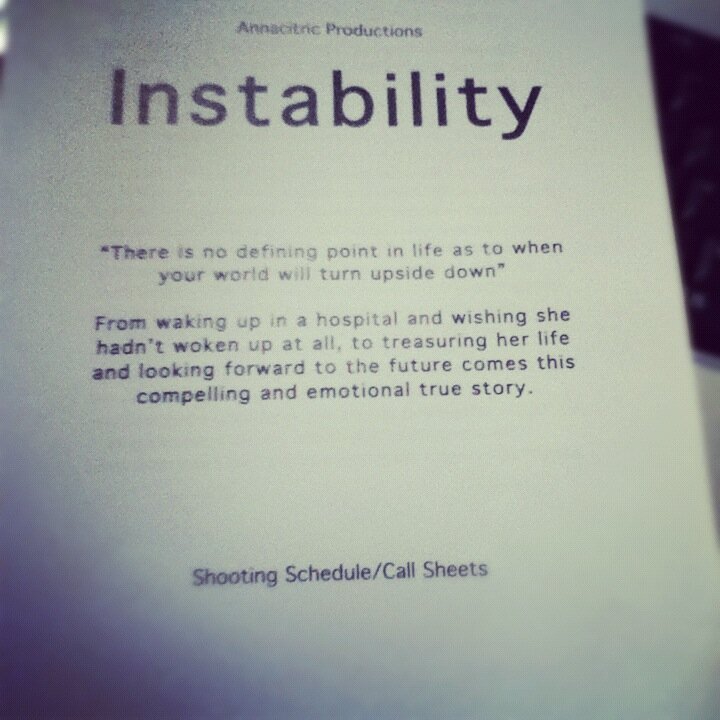 Containing the film logline, synopsis, shot list with locations, contact details, weather forecast expectations, notes for the crew for each day advising them what to bring and wear, and also an equipment and props check list. This makes it easy for everyone to know what to expect and what is going on each day.
I have had a meeting with all my group and despite minor hiccups in the lead up to this point I still have a full crew on board. The meeting was just to go through the pack, make sure everyone knows where to meet and at what time and a chance for them to ask any questions they may have.  The biggest point to make was that should they have any doubts, problems or if anything is not going to plan they should have confidence to come to me and there will more than likely be a solution that we can work out together.
I am extremely nervous at this point as I don't want anything to go wrong, however, I am trying to keep calm and in control remembering I have a great team that I am working with that will support me.
Here is what the pack contains:
>>>*Instability Call Sheets*<<<